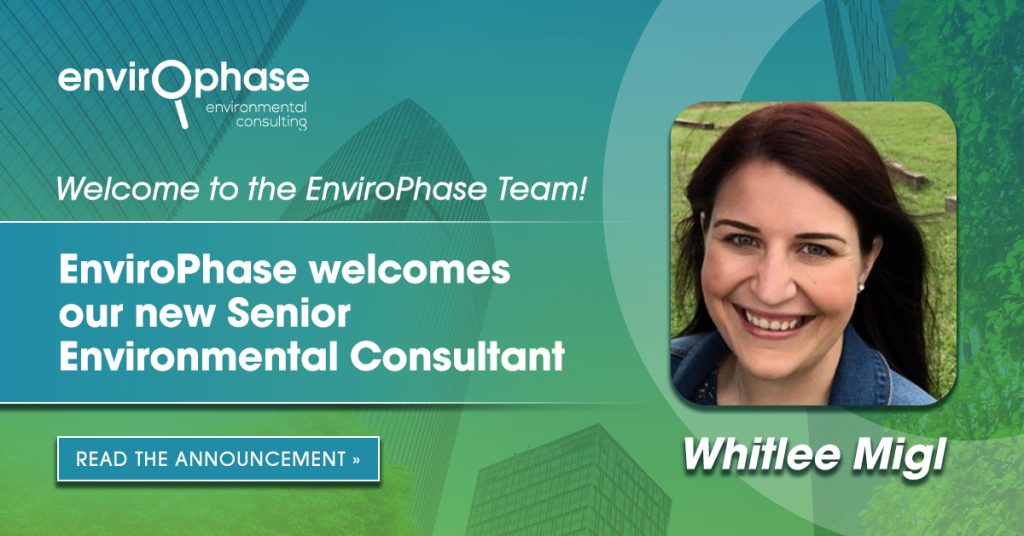 EnviroPhase is happy to announce Whitlee Migl has joined the team as the new Senior Environmental Consultant.
Whitlee has over seven years of professional experience as an environmental professional. Her portfolio is filled with years of environmental consulting experience in regulatory compliance and review, site assessment, site investigation, and field sampling.
Whitlee has been in the environmental consulting world since graduating with her MMRM (Masters of Marine Resource Management) from Texas A&M University in 2015. She received her B.S. in Environmental Law and Policy, with a minor in English, and a minor in Marine Biology from Texas A&M University in 2014. She is currently working on her doctorate degree in Public Health, with a concentration in Environmental Health, at Texas A&M University with a tentative graduation date of May 2023.