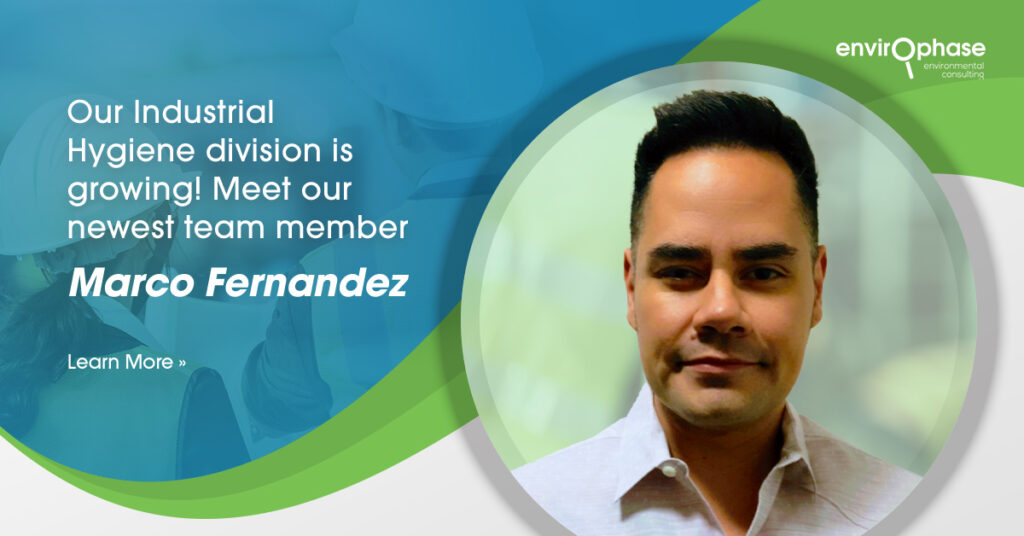 Marco Fernandez is helping expand our Industrial Hygiene and Abatement Division as our onsite, Field Supervisor.
His career with the environmental service industry began in 2005 as Asbestos Supervisor for Modecor. There he oversaw asbestos and mold abatements, project management and ensuring OSHA regulations were followed. He continued his education and earned several licenses and certifications such as: NIOSH 582, DSHS Asbestos Project Manager, DSHS Air Monitor Technician and DSHS Asbestos Building Inspector.
In previous years before, Marco was with Farmer Environmental Group, LLC as Project Manager Field Technician and grew into an independent contractor role assisting environmental service divisions with high quality services. His work brought him to EnviroPhase where he has proven to be a great asset to the team.
Marco has already taken on our largest projects with gusto by overseeing them onsite daily.